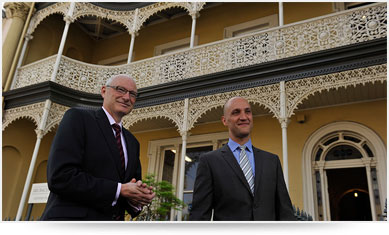 Our Accountancy Practice has provided high quality accounting & business services for over 25 years.
We operate across all industry sectors using the latest technology and methods to provide innovative services & solutions to our clients.
Our firm specialises in tailoring solutions to meet the needs of clients in the rapidly changing & challenging environment of today. To this end, we offer the full range of professional financial services through the following key areas:
Accounting Services;
Income Tax Return Preparation (all entities)
Taxation Consulting;
GST Consulting;
Indirect Tax Consulting;
Financial & Insurance Services(through our specialist authorised representatives);
Information Technology Consulting Services;
Business Advisory;
Management Consulting Services;
SMSF Audit Services;
Business Recovery & Insolvency Services (through our specialist network);
Superannuation Consulting;
Superannuation Administration;
Corporate Secretarial Services;
A significant core of our clients are small to medium sized businesses which puts our practice in a position to provide services such as:
Development, Implementation & subsequent achievement of Business & Strategic Plans;
Implementing structures for asset protection & tax minimisation;
Design, Development, Implementation & Training of accounting & management information systems from the most basic e.g. Quicken, MYOB, to complex networks;
Business Valuations;
Financial & Performance Analysis;
Financial & Cashflow projections;
Budgeting;
Preparation of Tenders;
Project Management;
Our firm has also played a major role in successfully listing clients on the Australian Stock Exchange.
We undertake extensive training programs to ensure that our team maintains the highest level of technical knowledge.
We pride ourselves on our personal approach. You will have direct access to experienced staff and partners. We take a proactive approach and provide solutions that prevent problems before they become apparent.
Please call our office and make an appointment with one of our partners or senior accountants. You will be pleasantly surprised with what we can do for you.